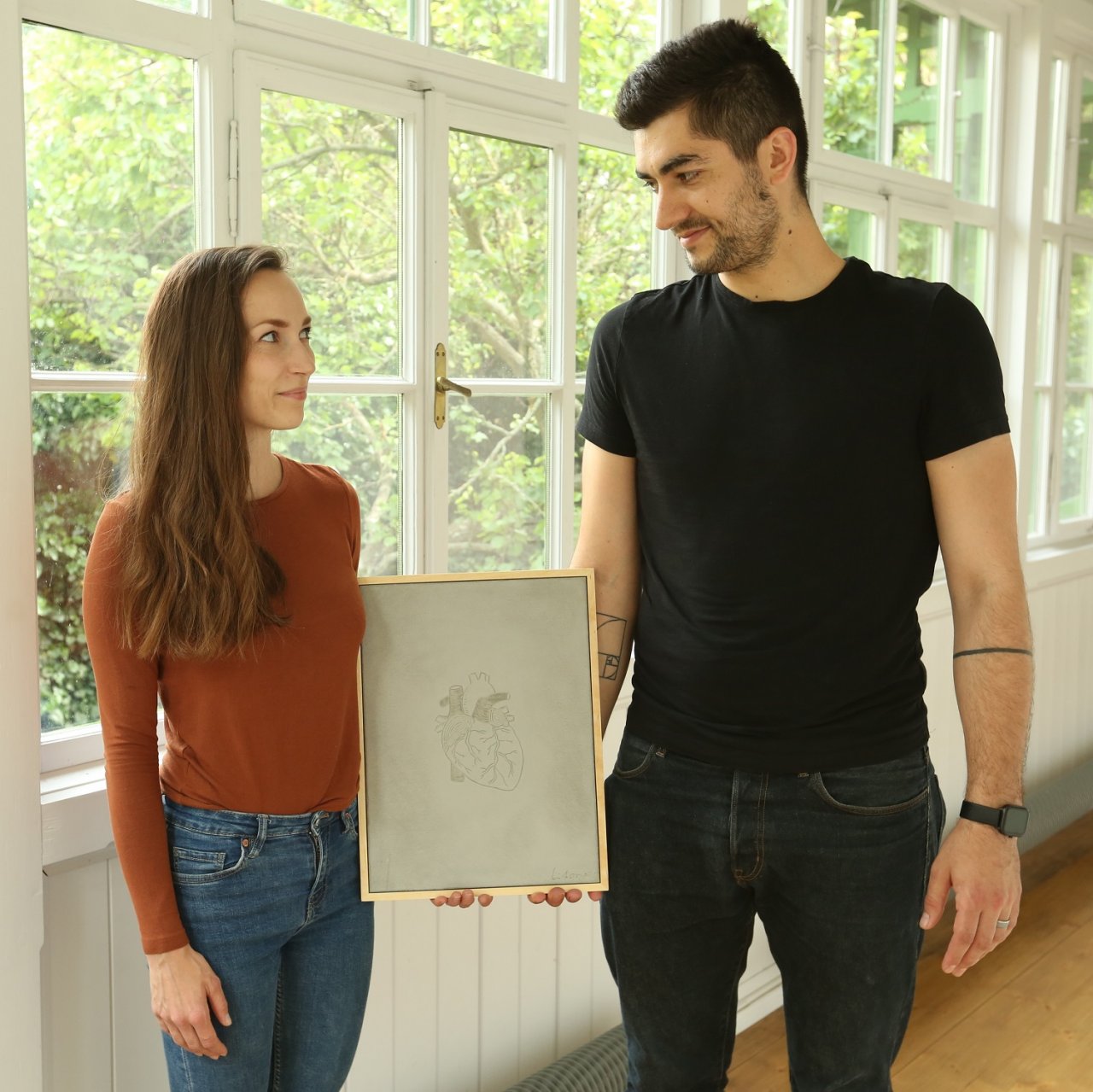 We have connected our passions for linocut and concrete
Concrete has connected us from the very beginning, when Jiří asked me to marry him with a concrete ring. Soon after, we began to look for the ideal concrete consistency for a variety of flower pots, lampshades, clocks, decorations or picture frames. The experiment ended with a bathroom sink and a kitchen countertop. The reconstruction of our apartment in Brno was completed and we took away the last remnants of cement and sand.
We are both creative creatures, Jiří works as an architect at Keeo4design, I worked in PR for Seznam.cz and Sygic. So it didn't take long for us to create the first concrete picture. Our daughter Laura was born in December 2018 and I finally had more time to try linocut, a technique I used to love at school. The idea of pouring concrete into the engraved pictures came almost immediately. The result itself brought even more excitement. We went crazy for concrete art and Litone, a combination of LInoryt (linocut in Czech) and beTON (concrete in Czech), was created. Since then, we have basically done nothing else in our free time.
Simona Vojtěšková
What the media write about us. ❤︎