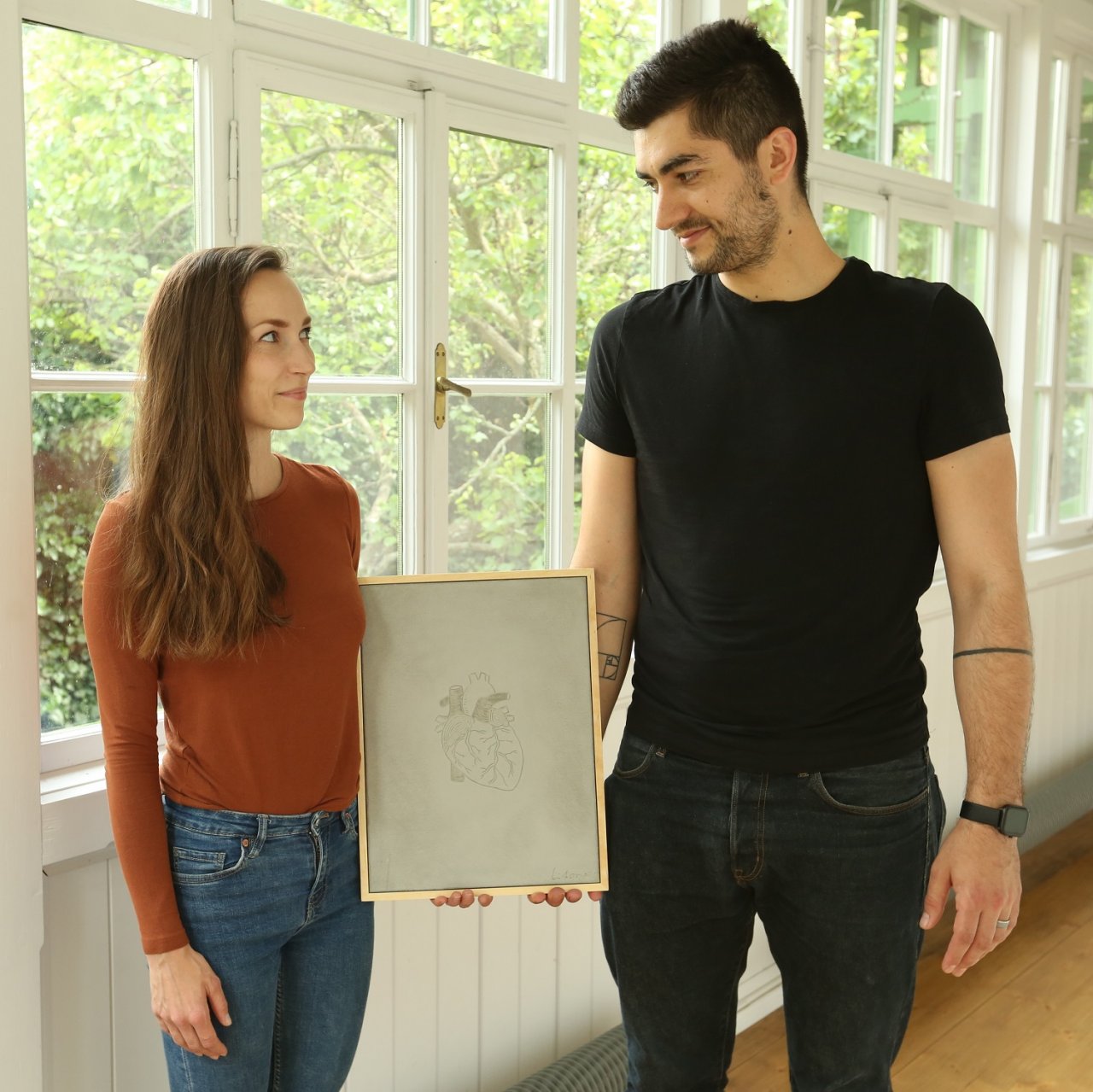 We have connected our passions for linocut and concrete
Welcome to our website. We are Jiří and Simona Vojtěškovi and we create concrete art in the second biggest city of the Czech Republic, in Brno. We invented the combination of linocut and concrete in March 2020 and since then we have been working on concrete art every day.
Concrete has connected us from the very beginning. We have tested concrete on various products such as flower pots, lampshades, clocks, picture frames, bathroom sink, kitchen countertop or even a ping pong table. Even our wedding rings are made of concrete. However, none of this satisfied our creative souls.
Therefore, when Simona began to print a linocut for fun, the idea of pouring concrete into the engraved pictures came almost immediately. We went crazy for concrete art and Litone, a combination of LInoryt (linocut in Czech) and beTON (concrete in Czech), was created.
S. + J. ❤︎