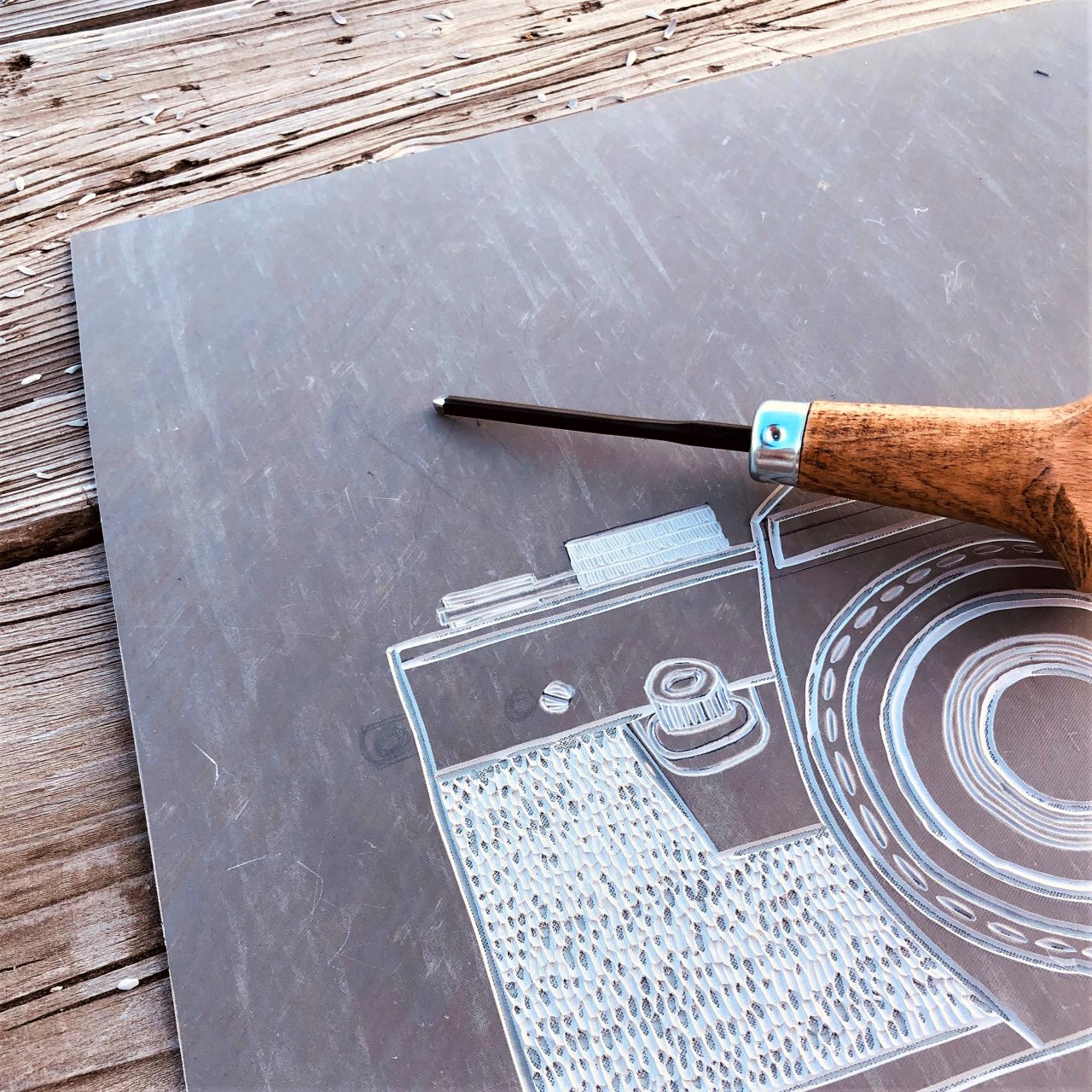 Custom concrete art
We will be happy to create a concrete art according to your wishes. You can send us a photo, logo, or just an idea. Most often we create pictures in sizes 30 x 40 cm, 40 x 60 cm, 45 x 45 cm, 60 x 80 cm, but also in sizes 70 x 100 cm.
The concrete art can also be in color. We frame the pictures into a wider wooden frame, or we give them just a hook for hanging. The price ranges from CZK 5,000 per picture. All details can be discussed and customized according to your wishes.  Are you interested? Contact us now.
Production of concrete art
The production of each picture begins with linocut. For some pictures we use special artistic lino, for others we choose recycled lino. For example, we engraved Spiral, Rainbow or Rose pictures into the already used lino. For decades, people walked on this lino in the Palace Moravia, a protected cultural monument by architect Ernst Wiesner on Malinovsky Square in Brno. Thanks to the incredible adaptability of the concrete, you can also notice the imprints of the wooden floor, which had been covered by the lino for years, in these pictures. Therefore, some Litone art carries a bit of history.
Each concrete picture is available only in a few pieces. Nevertheless, due to its properties, each picture is a little bit different. They are handmade from real concrete (cement, water, sand), which we tested for a long time to find the perfect consistency.
Miniature bubbles, spots and different shades of currently mixed concrete are a natural component of each picture. Our art is smooth to the touch whereas its texture is gently emerging outwards.
Care
You will need a dowel and a screw to hang your chosen artwork. The larger the picture, the more hooks it has. The smallest ones measuring 30 x 40 centimeters have one hook, the largest measuring 70 x 100 centimeters have four hooks.
Although Litone pictures are made of concrete and we impregnate them, just as you should not touch painting canvases to ensure durability of the art, you should not touch the concrete ones either. Especially greasy hands could leave imprints on the art.
Once in a while we recommend dusting the artwork with a clean brush. Concrete might also slightly change its shade after some years.  It is given by environment.
GENERAL TERMS AND CONDITIONS (in Czech)
PROTECTION OF PERSONAL DATA (in Czech)
Our website was created thanks to JuicyFolio.cz.