Simona and Jiří Vojtěškovi, a couple from the Czech Republic, came up with a unique connection. They are combining the technique of linocut with real concrete to create concrete artwork. Their pictures, which weigh up to 22 kilograms, will appeal to anyone who likes art and concrete.
Their Concrete pictures were recently presented at the Czech Design Week in Prague, but they have already found their way to the other side of the world, for example to Singapore.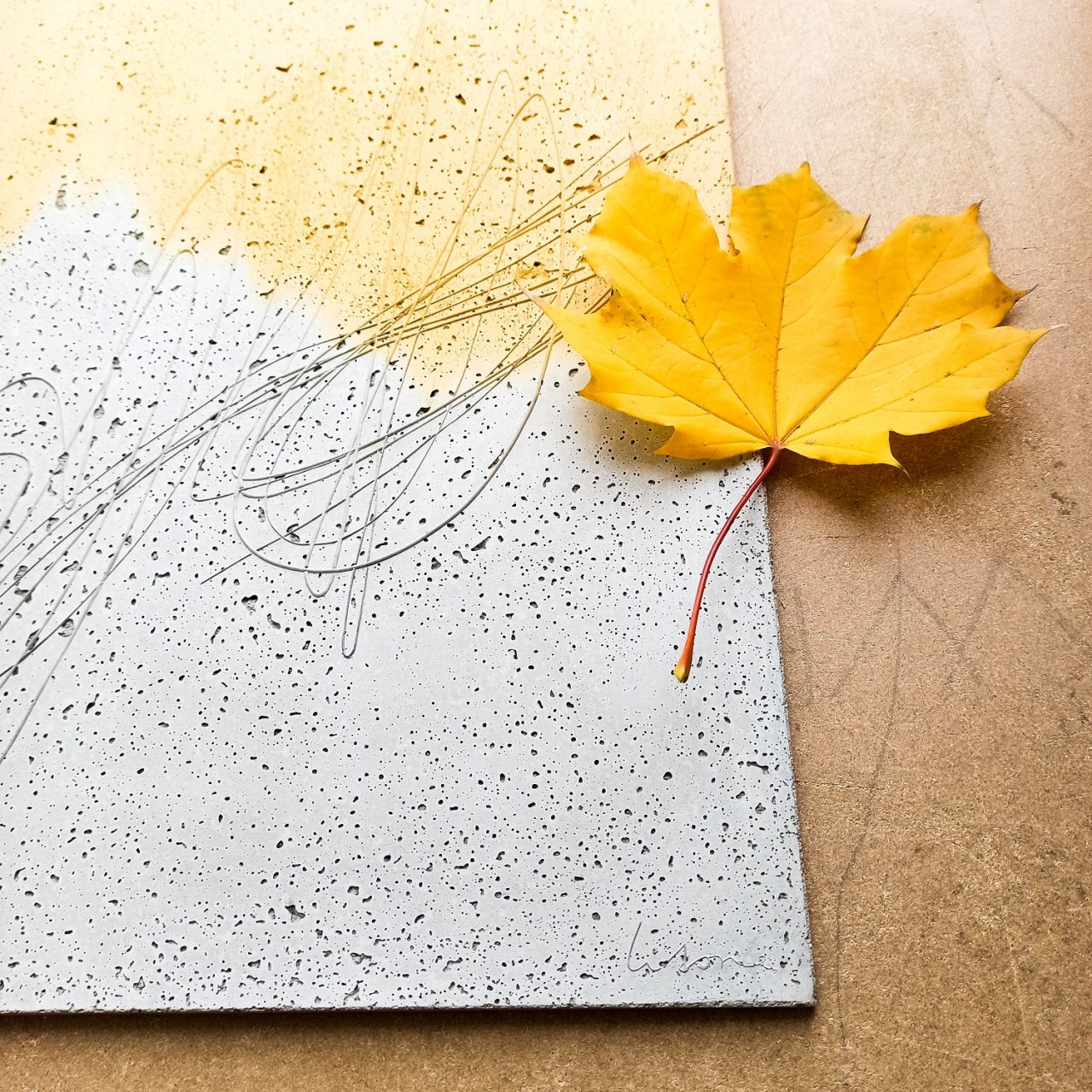 Simona and Jiří perfectly complement each other in their artistic work. Simona is the author of linocuts, into which Jiří then pours concrete. Together, they design every picture. Artistic couple named their artwork brand Litone (LInoryt/linocut in Czech + beTON/concrete in Czech). Their collection includes abstractions but also pictures with seemingly ordinary things from everyday life. They also offer custom-made art.
The smallest concrete pictures measure 30 x 40 centimeters and weigh 3 kilograms, while the largest ones measure 70 x 100 centimeters and weigh up to 22 kilograms.
"We have been working with concrete for several years and we have tested its consistency and texture for some time. The combination with the linocut technique occurred to us in the spring during the coronavirus lockdown, when Simona began to engrave lino and manually print posters for fun. We don't know anyone who is combining linocut and concrete like we do," explains Jiří Vojtěšek.
Simona Vojtěšková